VANITY PLANET
The 2017 homepage for Vanity Planet…
Featuring a carousel of slides
that align young women's New Year's resolutions
from feeling comfortable in your own skin to traveling more
to various top-selling VP beauty products.
Here are a couple of promotional emails — designed to tout products that align with Superbowl and festival season.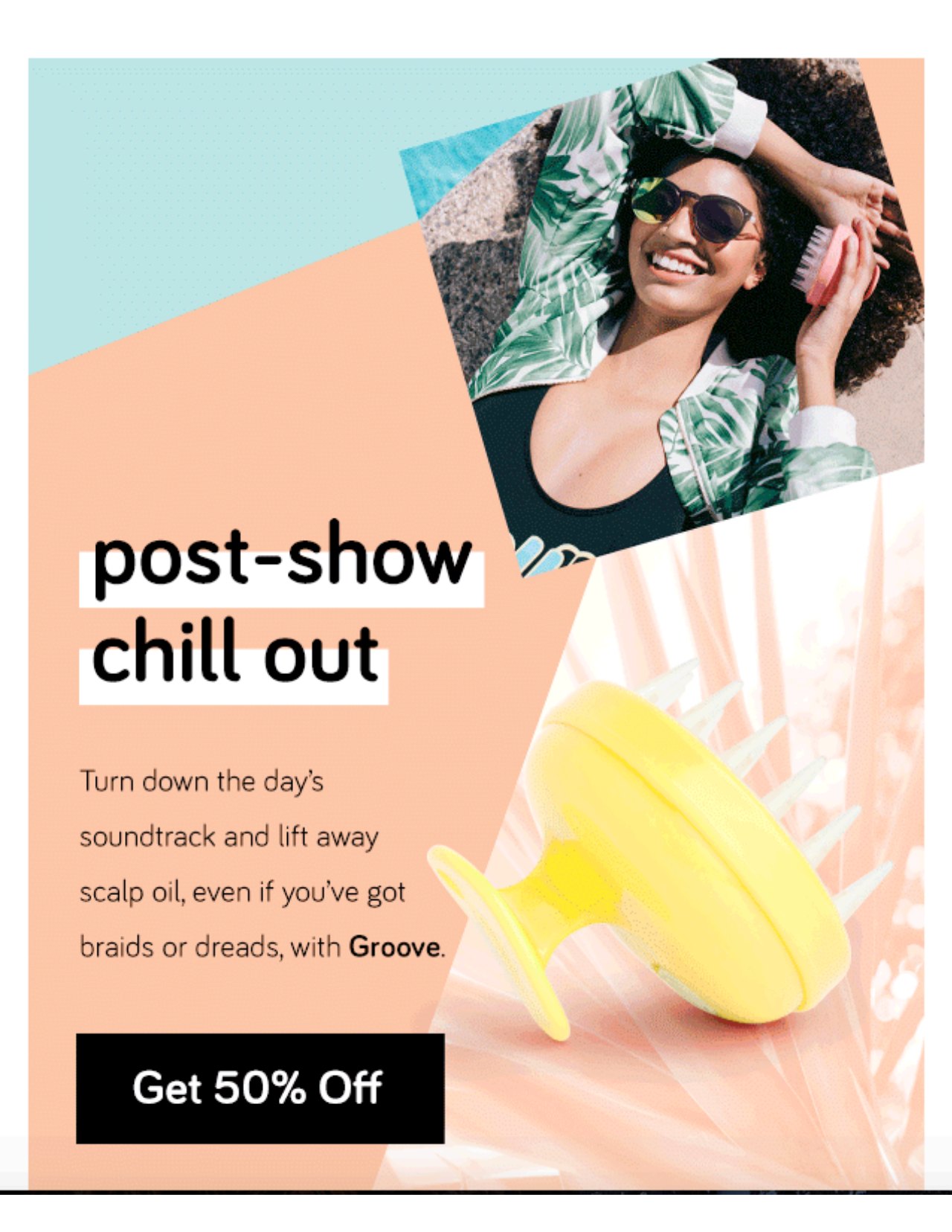 Several emails were sent out per month that tied Vanity Planet products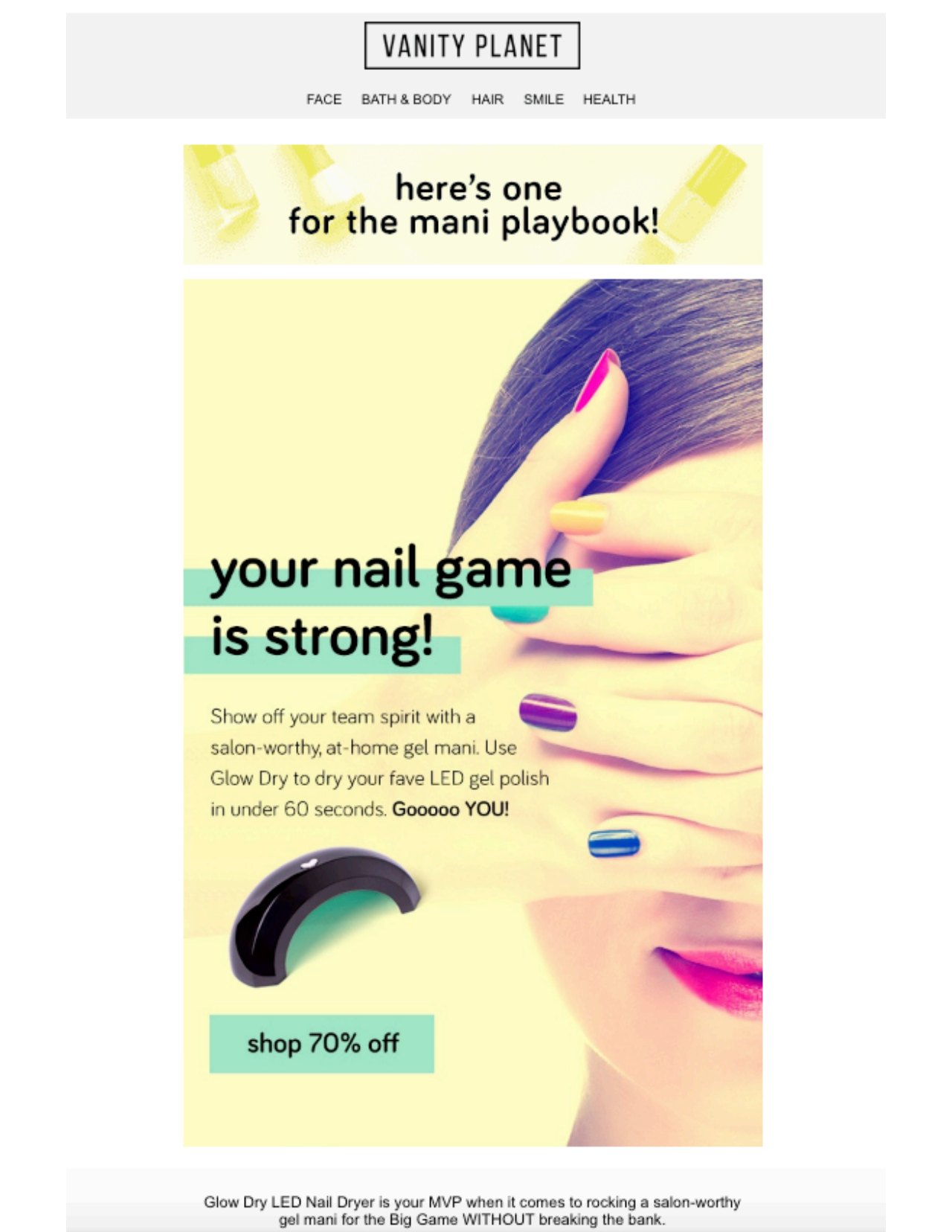 to relevant events in Millennial ladies' lives.
All Facebook and Instagram ads aligned with Vanity Planet's promotions, as well. Here's a carousel ad for Facebook for Vanity Planet's Election Day sale on hair tools.
Digital agency Lucid Fusion (who managed Vanity Planet's website, email campaigns, and all of their social advertising) helped VP kick off 2017 with an eye-catching, new look for their homepage. As the writer for these pieces, I aligned New Year's resolutions with various VP beauty products, but spun them in a way that spoke to our target–Millennial females. Adrienne Williamson was the talented designer on this project.
---
Role Senior Writer

For Vanity Planet